Turf Solution's standard six-application Lawn Care Program is designed to provide the foundation necessary for healthy turf year-round. Every Turf Solution's technician is trained and certified to apply just the right products at just the right time.
We believe, as a small business, we deliver better customer service than perhaps, our big competitors. We've been serving Lee's Summit, Blue Springs,  Raytown, and Independence customers since 1994.  That is many years of experience with weather, drought conditions, critter challenges all to keep amazing looking lawns is our area !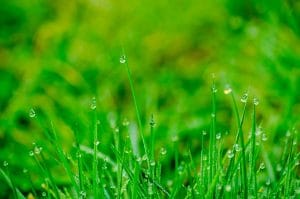 Our Lawn Care Program is a 6 application process
The first application is applied in the early spring and the last in the late fall. Timing the applications is important. Our customers rely on us to ensure the lawn they have is taken care of. We can imagine that a great looking lawn has a lot to do with curb appeal of your house. A lush, green lawn is a beautiful addition to your property. Leave the job of caring for it in our very capable hands.
Thick grass is the best weed control.
Remember, the best weed control is a thick stand of grass. And thick grass is a result of a well timed and professional lawn care program. For the best results possible, we apply a combination of liquid and dry products based on soil conditions, time of year and weather conditions. Also, our standard program can be custom-tailored to meet the specific needs of your unique lawn. Hard to believe, but not all lawns are the same!
There are also optional services for disease control, aeration and over-seeding can also be added to a lawn care program on an as-needed basis.
It never hurts to get a quote. Call the lawn care experts today at (816) 524-9393.
This blog was originally posted March 2013 and has been updated February 2018.