Working together for a beautiful lawn
We care about your lawn when we're applying applications to your lawn, and we care about your lawn in between the lawn care applications. There are actions you can take to ensure that your lawn is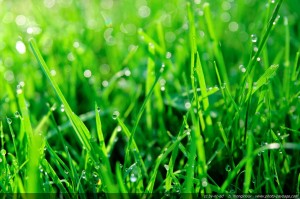 green and healthy that will enhance the work we do starting in the Spring. Follow the advise we give about preparing your grass to survive a drought. Given the nature of our weather, we never know if we'll have a nice humid summer with an adequate amount of rain, or a summer that is hot and dry that will affect the health of your lawn and the lushness of the grass.
We're always here for our customers if they have any questions about their grass, our lawn care applications or how we can work together to rid your lawn of weeds, grubs, voles, and other lawn damaging insects.
Lawn Maintenance in between applications
As your local lawn care company in Lee's Summit, your satisfaction is important to us just as a healthy, lush green lawn is important to you! If you don't have a lawn care program, take a look around our site!
We invite you to get to know us or simply contact us. We'll be glad to evaluate your current lawn care needs and submit a quote for lawn care applications.